Impact of COVID-19 on the Rights of Informal Workers in Bangladesh
Keywords:
COVID-19, Informal workers, Food safety, Bangladesh
Abstract
COVID-19 is a devastating global crisis leading to unprecedented challenges in public health, food systems, the workforce, etc. The calamity has aggravated the situation for informal workers by putting them at risk of economic fallout. The informal workers remain exceptionally vulnerable as their livelihood depends on in-person daily labor. As the pandemic unfolds worldwide, informal workers face tremendous socio-economic challenges and health-related vulnerabilities. This research sheds light on this terrain to explore the impact of COVID-19 on informal workers in Bangladesh from a socio-economic perspective. At the same time, it also analyzes the legal aspects from a critical point of view. It employs a qualitative research methodology. Primary data were collected through 30 in-depth interviews with informal laborers such as taxi-driver, street vendors, domestic workers, hotel and restaurant stewards, and private tuition providers. Ten key informant interviews were conducted with trade union leaders, relevant practitioners, and researchers. It finds that informal workers face diverse challenges, such as the inability to manage family expenditure, drop-out of their children from education, lack of information on health protection, internal migration, etc. It also reveals a significant policy implementation gap in crisis management by analyzing fiscal and monetary policy, non-therapeutic measures, and social safety programs.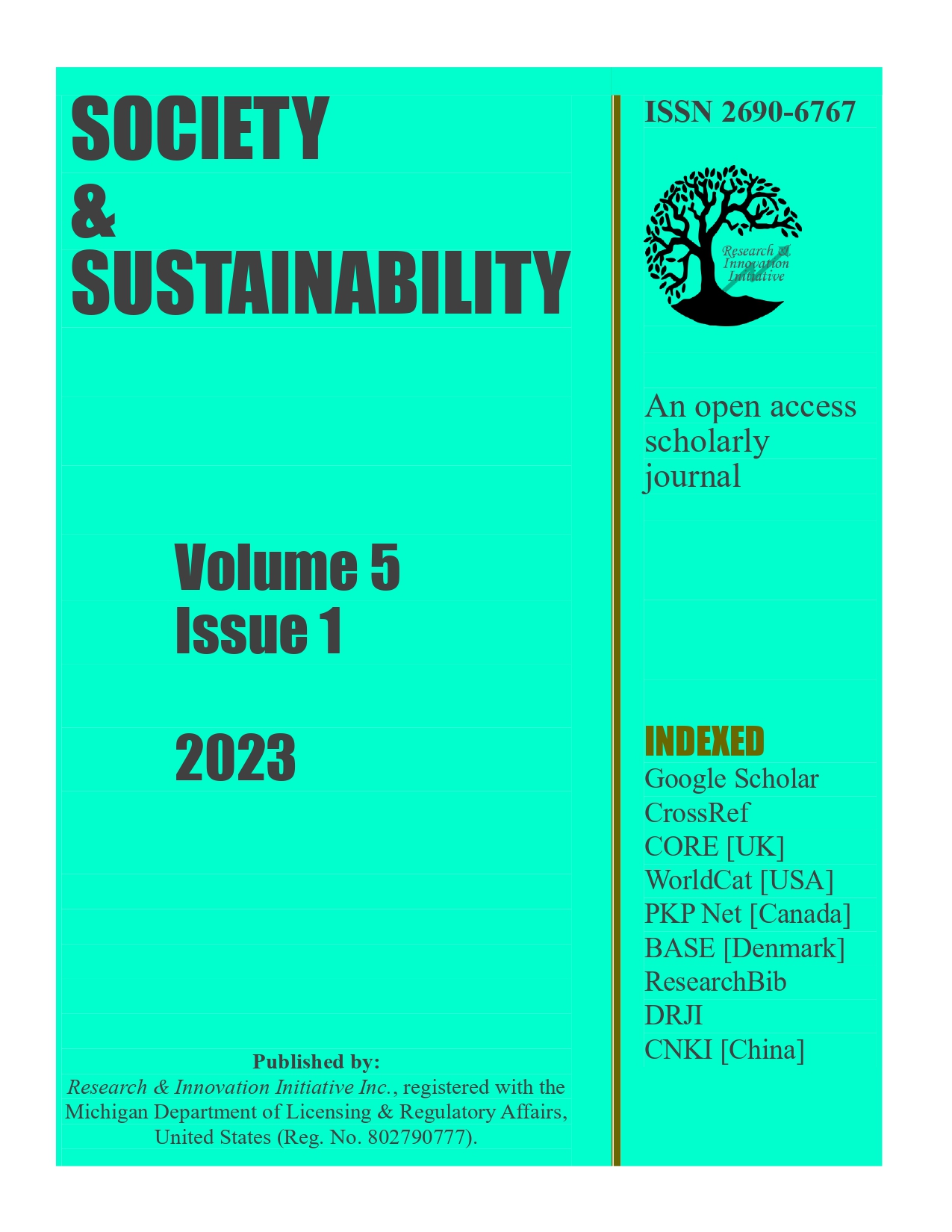 Downloads
How to Cite
Siddiq, A. B., & Sharif, S. M. (2023). Impact of COVID-19 on the Rights of Informal Workers in Bangladesh. Society & Sustainability, 5(1), 1–15. https://doi.org/10.38157/ss.v5i1.498
License
Copyright (c) 2023 Society & Sustainability
This work is licensed under a Creative Commons Attribution-NonCommercial-NoDerivatives 4.0 International License.