Food Choices and COVID-19: A Study of Traditional Dietary Habits in Chandigarh, India
Keywords:
Food Choices, Socio-cultural norms, Gender, COVID-19, India
Abstract
The study aims to understand the traditional dietary habits during the COVID-19 pandemic and to comprehend the role of societal norms associated with gender in the context of Chandigarh, India. The present paper reports the findings from a cross-section survey conducted in September-October 2020 in Chandigarh in India. In total, there were 70 participants for the primary survey. A five-point Likert scale was used for the primary survey on a scale anchored with Strongly Agree (5) to Strongly Disagree (1). We conducted a Chi-square test and Regression Analysis to test the hypothesis. The result proved that socio-cultural and gender norms are significant for food choice during pandemics. The study will benefit the policymakers while framing the policy dealing with pandemic considering the local socio-cultural perspective. The sample size was very small. Therefore, the outcomes of the study may not be generalized for the whole population of Chandigarh, India.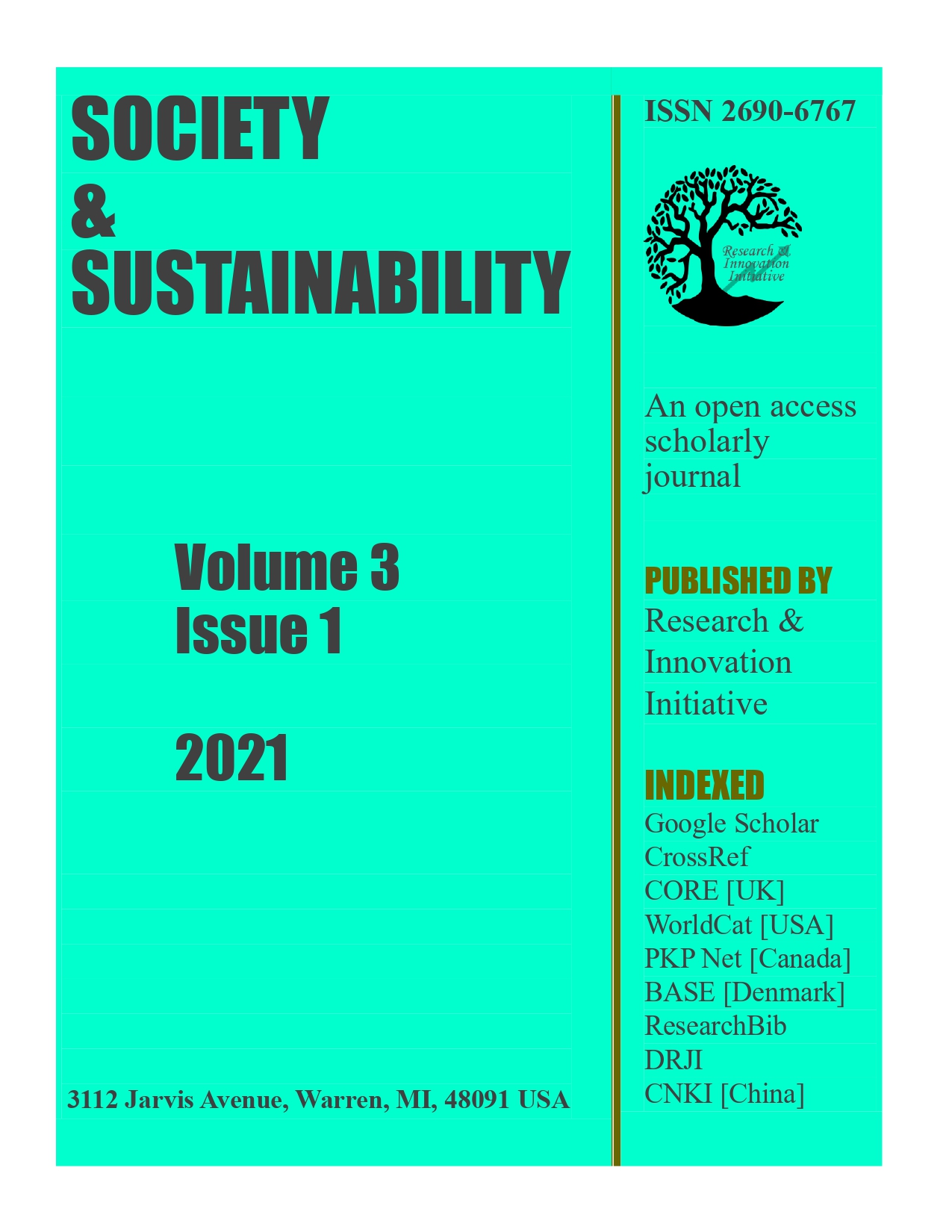 Downloads
How to Cite
Das, S. ., & Mishra, A. J. . (2021). Food Choices and COVID-19: A Study of Traditional Dietary Habits in Chandigarh, India. Society & Sustainability, 3(1), 18–25. https://doi.org/10.38157/society_sustainability.v3i1.244