Do the Elements of Emotional Intelligence Determine Charismatic Leadership?
An Empirical Investigation
Keywords:
Emotional intelligence, Charismatic Leadership, Private Commercial Bank
Abstract
Purpose: Emotional intelligence is a critical stimulus of charismatic leadership. This research is an effort to detect the relationships between the elements of emotional intelligence and charismatic leadership. 
Method: Purposive sampling technique was adopted to assemble data from 356 bankers working in different private commercial banks in Bangladesh. The Emotional Quotient Index (EQ Index: Rahim et al., 2002) and a Multifactor Leadership Questionnaire (MLQ 5X: Bass &Avolio, 2000) were used to assess emotional intelligence and charismatic leadership respectively. A total of 356 usable responses were received which were analyzed using descriptive statistics, Pearson correlation, and linear regression.
Results: The study revealed that all elements of emotional intelligence, namely, self-awareness (r=.64, p<.001), self-regulation (r=.62, p <.001), motivation (r = .65, p< .001), empathy (r = .63, p< .001), and social skills (r = .59, p <.001) were positively correlated with charismatic leadership. It also demonstrated that potential covariates (e.g. experience, age, employee, department, education, gender, and position) shared a negligible correlation with emotional intelligence and charismatic leadership.
Implications: These unique findings would be helpful to academics, scholars, policymakers, and managers/executives of commercial banks to flourish their charisma by cultivating and boosting emotional intelligence to realize a higher level of organizational outcomes.
Limitations: The generalizability of the findings is limited by its particular sampling technique which is less reliable.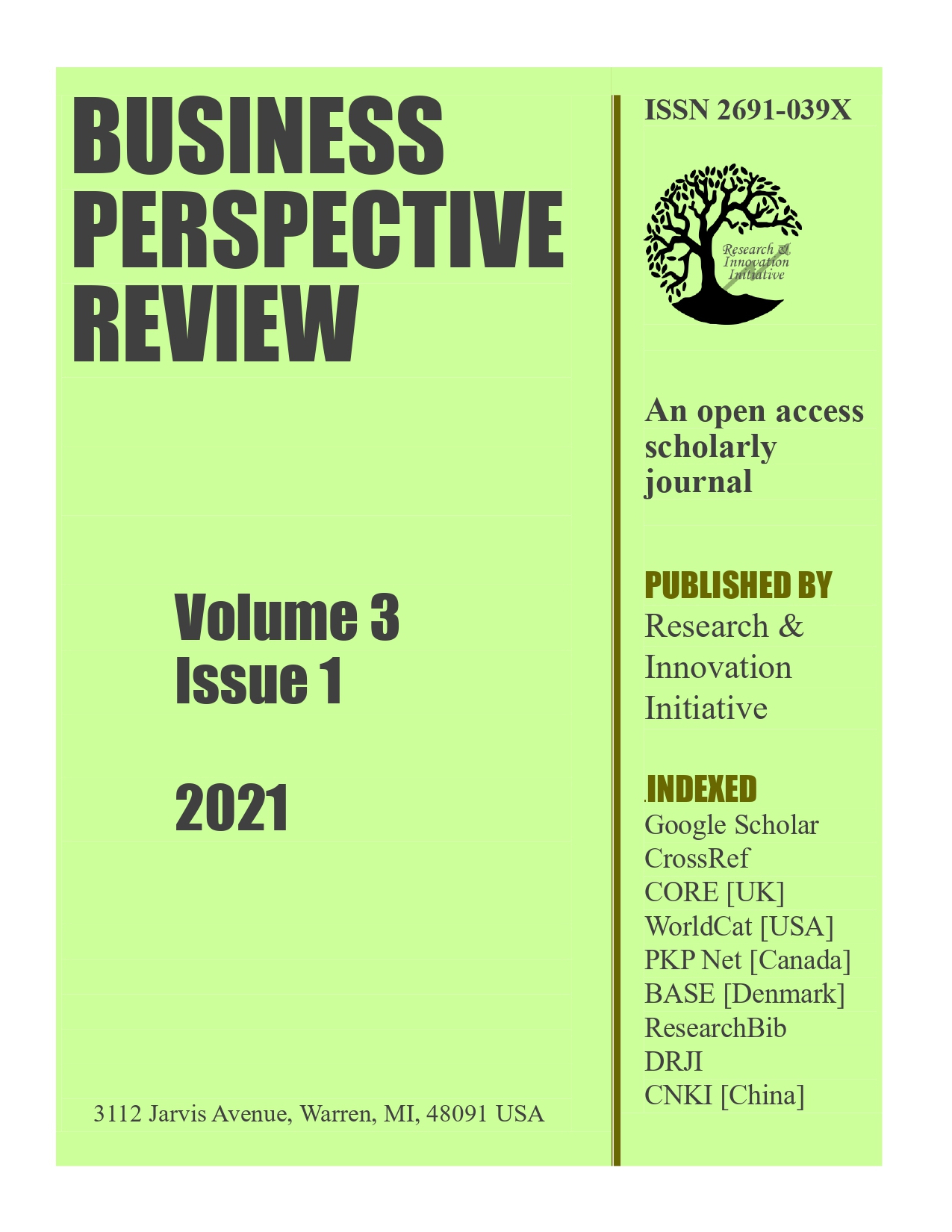 Downloads
How to Cite
Biswas, M., & Rahman, M. S. (2021). Do the Elements of Emotional Intelligence Determine Charismatic Leadership? : An Empirical Investigation. Business Perspective Review, 3(1), 24–40. https://doi.org/10.38157/business-perspective-review.v3i1.256