Impact of Organizational Culture, Internal Marketing & Team Innovation Climate on Knowledge Sharing Behavior
Moderating Role of Perceived Behavior Control
Keywords:
Knowledge Sharing, Internal marketing, Organizational culture, Perceived Behavioral Control, Pakistan.
Abstract
Purpose --This study aims to find the relationship among team innovation climates, organizational culture, internal marketing on "knowledge sharing behavior" through the moderating role of perceived behavioral control in the context of the telecom sector in Pakistan. 
Design /Methodology/Approach – Data was collected through a self-administered questionnaire from the employees in the telecommunication sector in Lahore, Pakistan. A total of 310 questionnaires was distributed in different telecommunication offices, out of them, 259 usable questionnaires were received back. The response rate is 85%. For data analysis, multiple regression analysis was run using SPSS version17.
Findings –It is found that the team innovation climates, internal marketing, and organizational culture have a strong positive impact on knowledge sharing behavior of the employees. Furthermore, perceived behavior control is observed to moderate the relationship between team innovation and internal marketing on knowledge sharing but not for organizational culture.
Practical Implications- It implies that the telecom sector can enhance knowledge sharing among the employees through mentoring, participation, rewards and pro-people leadership.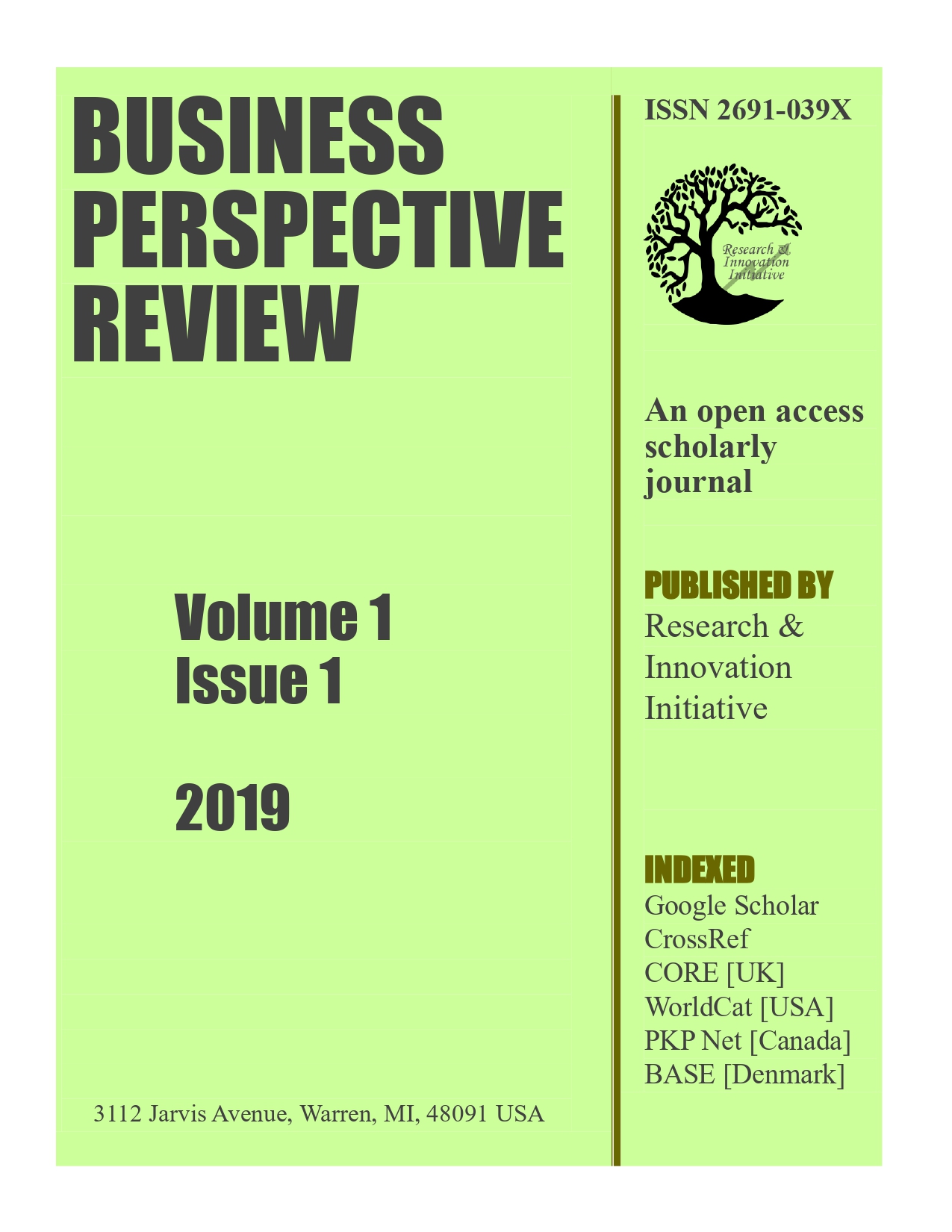 Downloads
How to Cite
Watto, W. A., Batool, S. ., & Ali, W. . (2020). Impact of Organizational Culture, Internal Marketing & Team Innovation Climate on Knowledge Sharing Behavior: Moderating Role of Perceived Behavior Control. Business Perspective Review, 1(1), 14–26. Retrieved from https://riiopenjournals.com/index.php/business-perspective-review/article/view/46
License
Copyright (c) 2019 Business Perspective Review
This work is licensed under a Creative Commons Attribution-NonCommercial-NoDerivatives 4.0 International License.