Enhancing Agripreneurship and Agricultural Technology Adoption to Reduce Poverty
Opinions from Small Venture Holders in Tubah Sub-Division, Western Highlands, Cameroon
Keywords:
Agripreneurship, Technology Adoption, Community development, Poverty reduction
Abstract
Purpose: The purpose of this study is to examine how agripreneurship and agricultural technology adoption could be enhanced to reduce poverty in the Tubah Sub-Division, Cameroon.
Methods: The study adopted a mixed research design. The study made use of survey data collected with the help of a structured questionnaire. The data were analyzed using both descriptive and inferential statistics.
Results: Results revealed that agripreneurship intention exerts a positive insignificant effect on poverty reduction in the Tubah Sub-Division. Education and training have an indirect significant effect on poverty reduction while community development programs are found to exert a positive and significant effect on poverty reduction.
Implications: From a policy perspective, the creation of community-run organizations provides a strong basis for the development process. Agricultural extension services need to be strengthened to provide farmers with up-to-date information on the latest technologies, best practices, and market trends. This study provides a unique perspective on poverty reduction in rural areas by focusing on the opinions of small venture holders in the Tubah Sub-Division.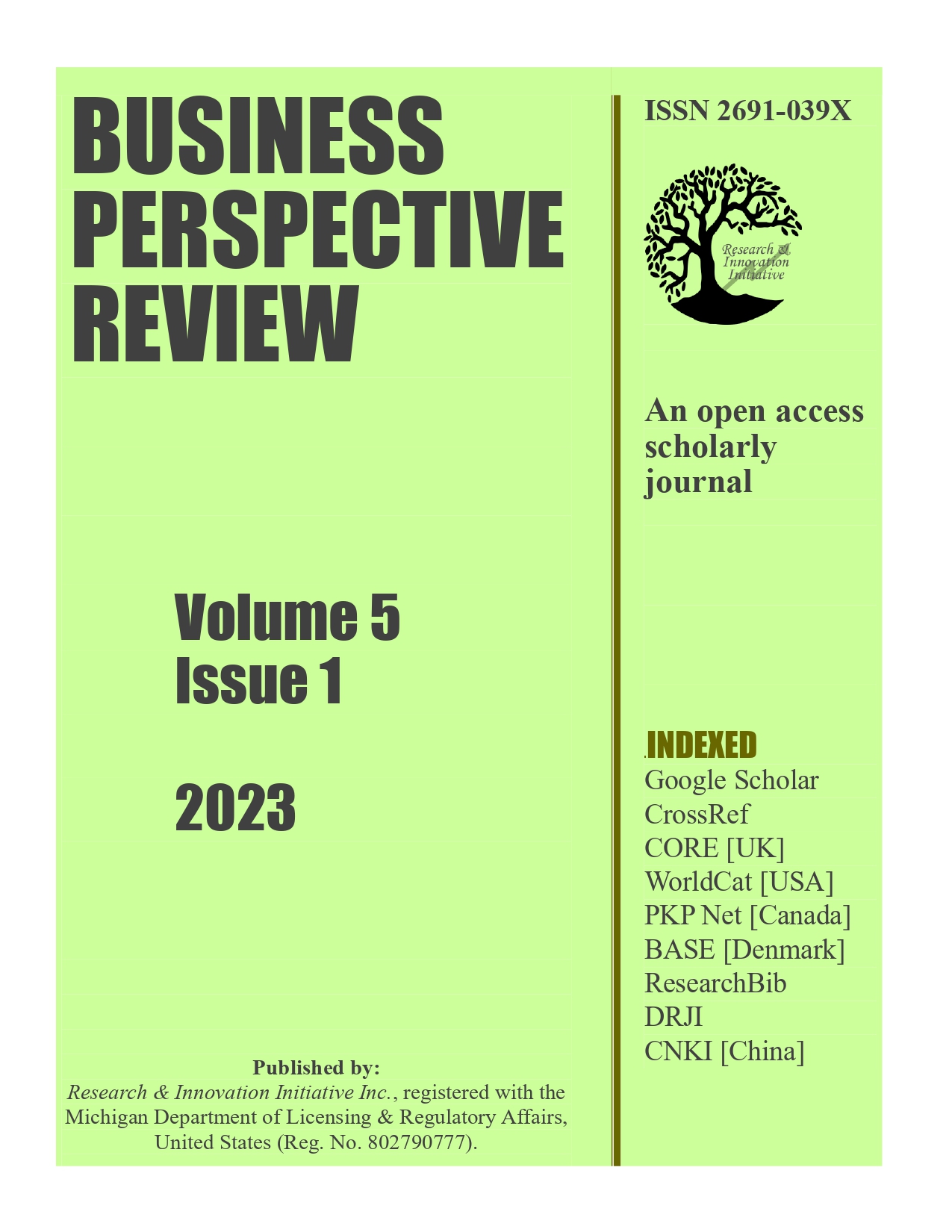 Downloads
How to Cite
Akumbom, P., Egwu, M. J. B. ., & Shillie, P. N. (2023). Enhancing Agripreneurship and Agricultural Technology Adoption to Reduce Poverty: Opinions from Small Venture Holders in Tubah Sub-Division, Western Highlands, Cameroon. Business Perspective Review, 5(1), 59–74. https://doi.org/10.38157/bpr.v5i1.548
License
Copyright (c) 2023 Paul Akumbom, Mary Juliet Bime Egwu, Peter Ngek Shillie
This work is licensed under a Creative Commons Attribution-NonCommercial-NoDerivatives 4.0 International License.