Effect of Gender Diversity on the Association between Corporate Sustainability Practices and Financial Performance of Firms
Evidence from Malaysia
Keywords:
Corporate Sustainability Practices; Financial Performance; Gender Diversity; Stakeholder Theory; Agency Theory; Malaysia
Abstract
Purpose: The objective of this research is to examine the effect of corporate sustainability practices (CSP) on financial performance (FP) as well as the moderating effect of gender diversity (GENDIV) in the board on the relationship between CSP and FP of firms in Malaysia.
Methods: The sample of the study is 312 firm-year observations from 2015 to 2017 of 104 firms listed in Bursa Malaysia. The theoretical framework of the study is underpinned by the Stakeholder theory and the Agency theory. To test the hypotheses, with the help of STATA software, the panel corrected standard errors (PCSE) estimator model and the hierarchical moderated multiple regression model have been used.
Results: The findings of the study reveal that CSP significantly and positively affects the FP of firms. The empirical results also show that gender diversity in boards significantly moderates the relationship between CSP and FP of Firms in Malaysia.
Implications: Based on the empirical findings, the study recommends that the policymakers and regulatory bodies should follow up the mandatory corporate sustainability practices of the firms as well as revise the codes of corporate governance regarding gender diversity of the boards to ensure their long-term sustainability as well as to reduce the risk of financial distress, or bankruptcies in the future.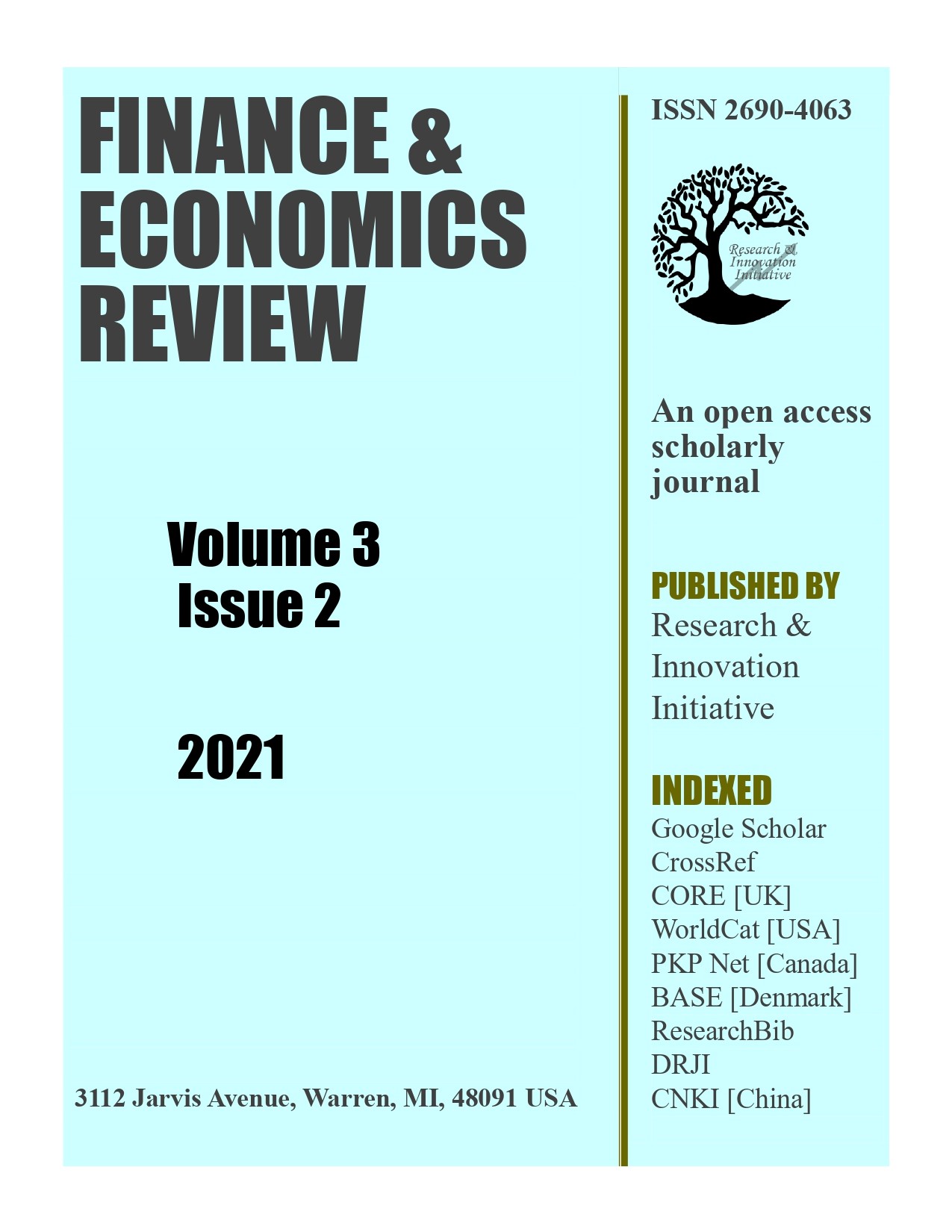 Downloads
How to Cite
Molla, M. S. (2021). Effect of Gender Diversity on the Association between Corporate Sustainability Practices and Financial Performance of Firms: Evidence from Malaysia. Finance & Economics Review, 3(2), 15–31. https://doi.org/10.38157/finance-economics-review.v3i2.274