Influence of Employee Soft Skills on Job Performance
Evidence from SMEs in Cameroon
Keywords:
Employee Soft Skills, Job Performance, Remote Work, SMEs
Abstract
Purpose: Due to COVID-19's global impact, work from remote has become the norm which led to the closure of offices throughout the globe. Workplace learning, communication skills, collaboration, and emotional intelligence are all examples of soft skills, and they are crucial in the workplace. They are likely to boost workers' efficiency and effectiveness on the job. This study is sought to examine the relationships between employee soft skills and job performance based on evidence from Small and Medium Size Enterprises in the Bamenda Metropolis of Cameroon.
Methods: A mixed-method (quantitative and qualitative) research design was used in this paper. Data were collected from 241 SMEs using a structured questionnaire. Data analysis used both descriptive and inferential statistics.
Results: Results show that improving communication skills results in higher job performance. Further, it is found that the higher the capacity of employees to discern and manage their emotions the better the job performance. Teamwork is revealed to increase the level of job performance. Work ethics shows a minimal effect on work performance.
Implications: SME management should focus on developing employees' emotional intelligence as this will improve their job performance. SMEs that are yet to adopt effective teams as an approach to functioning should consider doing so following the established benefits of effective teamwork in the organization. Employers also should try to cultivate a culture of work ethic at their place of work.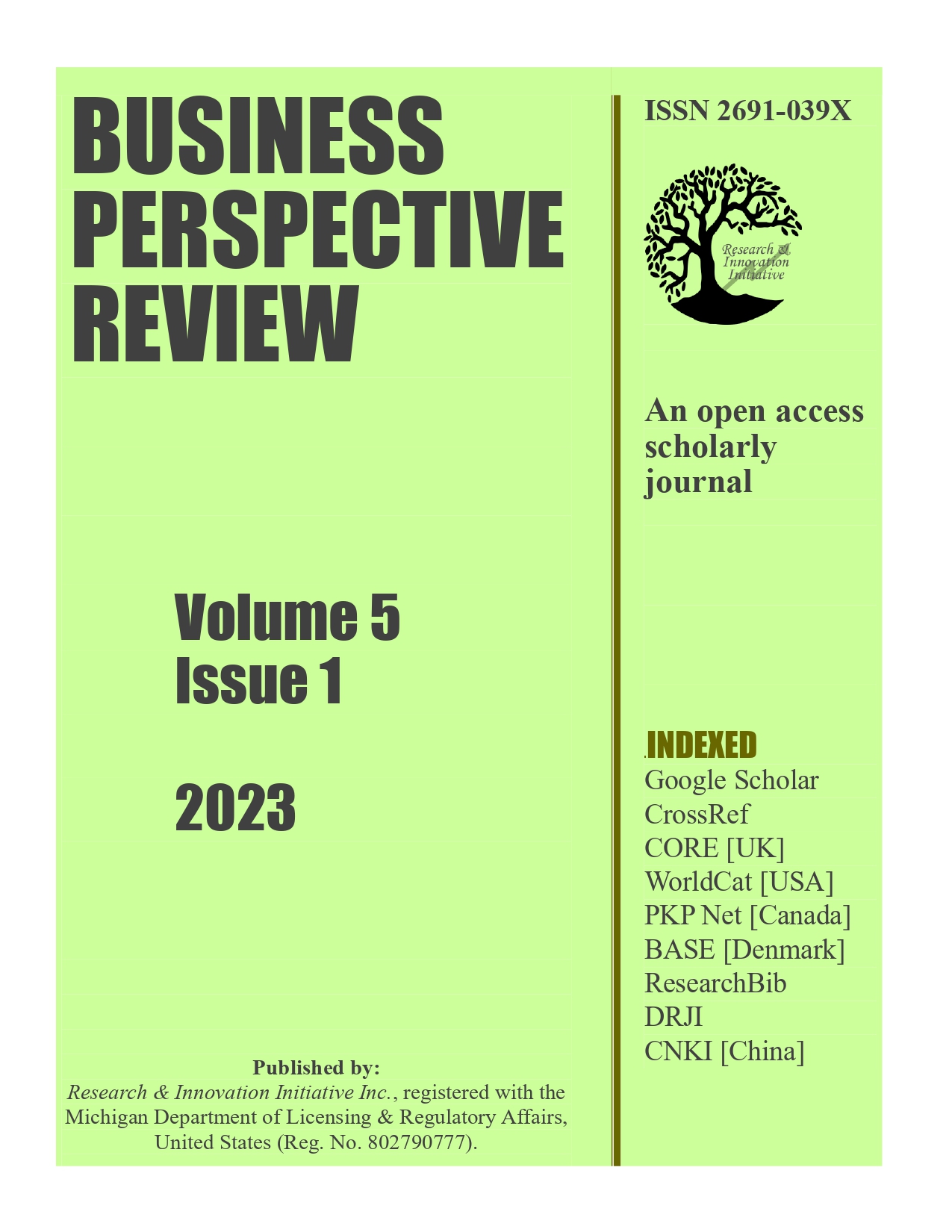 Downloads
How to Cite
Shillie, P. N., & Nchang, N. N. (2023). Influence of Employee Soft Skills on Job Performance: Evidence from SMEs in Cameroon. Business Perspective Review, 5(1), 1–11. https://doi.org/10.38157/bpr.v5i1.530
License
Copyright (c) 2023 Peter Ngek Shillie, Nicoline Neba Nchang
This work is licensed under a Creative Commons Attribution-NonCommercial-NoDerivatives 4.0 International License.