Succession Planning and Women Inclusion in Family Businesses
Keywords:
Corporate Governance, Corporate Sustainability, Family Businesses, Succession Planning, Gender Diversity, Women inclusion
Abstract
Purpose: This study assesses succession planning and women's inclusion in family businesses in Nigeria. It shows the extent of the challenges of succession planning and women's inclusion and the advantages that follow if the problem is corrected.
Methodology: A survey research design was employed. Using a close-ended questionnaire data were collected from owners of businesses, company directors of family businesses, management employees of family businesses, consultants, civil servants, faculty members, and legal practitioners. Data were analyzed using descriptive and inferential statistics using the SPSS Statistics 26.
Result: The study found that the exclusion of women in succession planning was a common reason for the unsustainability of the family businesses. Challenges and factors such as cultural and religious bias, patriarchal system, the absence of proper and inadequate implementation of governance structures, etc. lead to the exclusion of women.
Implications: Family businesses must focus on including women in succession planning as this would lead to an increase in their sustainability, productivity, and profitability, and it would also impact the Nigerian economy positively.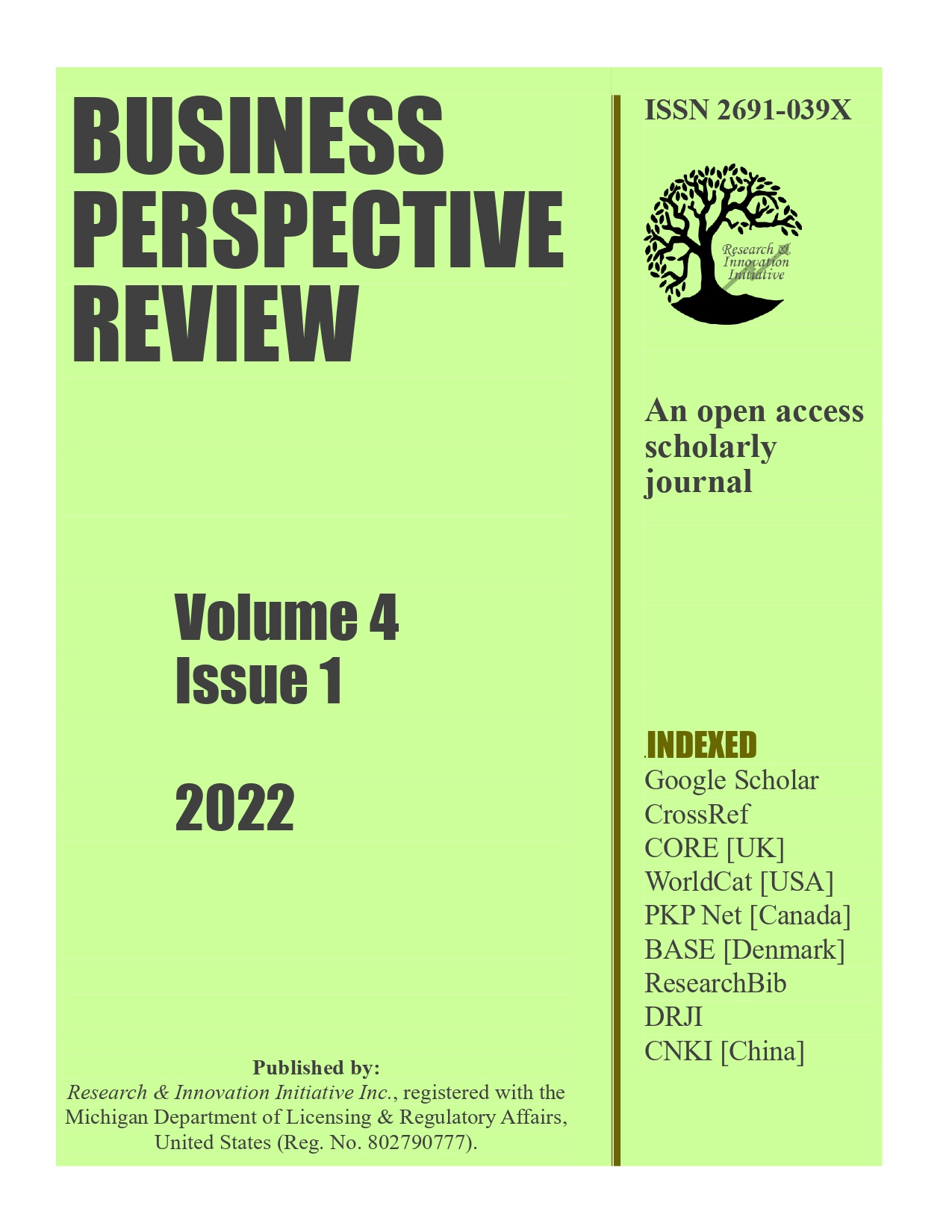 Downloads
How to Cite
Abiri-Franklin, . S., & Olugasa, O. (2022). Succession Planning and Women Inclusion in Family Businesses. Business Perspective Review, 4(1), 41–50. https://doi.org/10.38157/bpr.v4i1.424
License
Copyright (c) 2022 Sophia Abiri-Franklin, Dr. Olubukola Olugasa
This work is licensed under a Creative Commons Attribution-NonCommercial-NoDerivatives 4.0 International License.